Learning how to freeline skate over the holiday break. Grab a pair on Amazon by clicking here and learn with me. *Bruises included!* 😛
I think I just stumbled upon my new favorite toy. Haven't had this much fun since the snakeboard!!!
---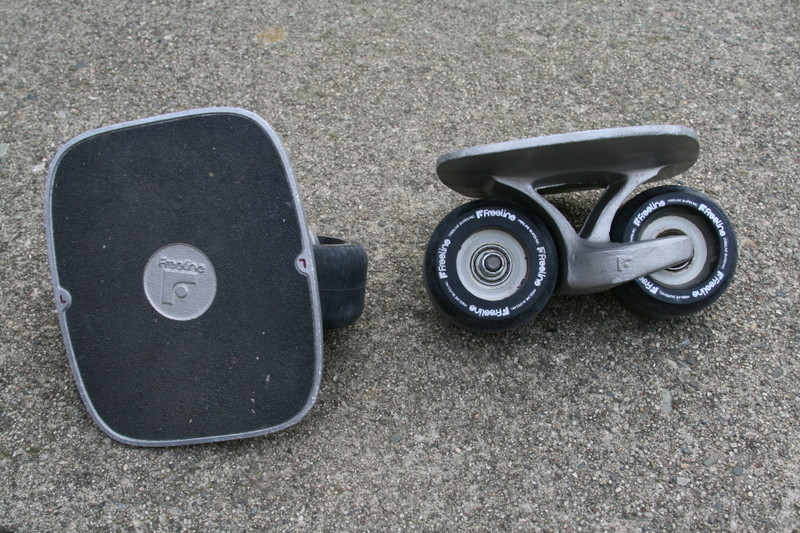 Looking forward to getting better on these things over the holidays. I've only fallen on my ass once so far!!! 🙂 It took me about an hour to start feeling somewhat comfortable with these things. Easier to start and get off than a snakeboard. If you have experience with a streeboard, pivotboard, or original snakeboard, you'll have a leg up in the learning process. Once you get it, you'll be able to carve as if you were snowboarding down a mountain.. and up, if you're strong enough and the hill isn't too steep.
I am not a skateboarder. Never have been. Never will be.
That's the weird part about this whole thing for me. When I first tried a snakeboard, it took me weeks of practice before I started to get it… and probably months more before I started to become more proficient. So, just be sure you recognize that there may be quite a difficult learning curve for some people! I can only promise you that the effort will be worth it.
It's just all about PLAY.